SUMMER 2020
In response to the COVID-19 Crisis, Big Tree Boating will be running a modified, socially-distanced, recreational sailing program this summer. We will be following CDC, State of Maine and Town of Islesboro guidelines around social-distancing.  While we won't be offering direct instruction, our instructors will be on hand to lend advice and help the program run smoothly.  
RECreational SAILING
We are very happy that we get to open this summer, and excited that our modified, recreational sailing program will allow families with sailing experience to get on the water.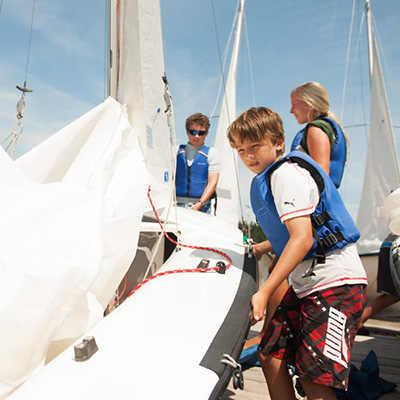 The Summer of Socially Distant Sailing
How will IT WORK?
MONDAY – THURSDAY | STAGGERED TIMES THROUGHOUT THE DAY
This summer BTB will open as a recreational sailing program only and not a sailing school. In order to sail this summer, a member must have successfully completed Skipper II and/or Dinghies I or have a family member on board with that skill level. BTB will not be offering any on-float or in-boat instruction.
Your family of sailors will be assigned a boat to use for a week during operational hours (weather and health guidance dependent). We ask that you keep your belongings with you or in the designated spot assigned to you. Guests are welcome to sail with qualified members, if they are in the same family and age ten or above. No one else will use this boat all week.  Boats will be cleaned at the end of the week, making them safe and available for another family the following week. 
MASKS will be required when you are on Mosley Dock or being ferried to your sailboat on "Betsy".  Masks are not required while sailing
A one-on-one check-in with a BTB instructor for rules and skills refresher will be required on your first day. Social-distance will be maintained and instructors will be wearing masks. 
Instructors will staff our Inflatable and Boston Whaler chase boats to check in, offer pointers, or help as needed.  There will not be a structured class with a set curriculum or goals beyond developing your sailing independence, confidence, and love for the sport.
At the end of your sail, please return to the mooring you left from if you are sailing a Mercury. If you are in a Laser or 420, you may need to wait until another member is clear of the dock (dependent on boat positions and teams of families).  
Follow the rules and sailing boundaries the instructors have defined – as you would any summer.
Register online or download the paper (below) forms to mail in. Please bring hard copies of your signed waivers on your first day of class if you haven't mailed them in advance.
We will be in touch with your start time. If you have any questions, feel free to get in touch.
We'll see you at Mosely's Dock!
2020 MEMbership fees
Big Tree Boating is committed to provided sailing classes at a low-cost to island residents.  Scholarships are available and cost should never be an obstacle to membership.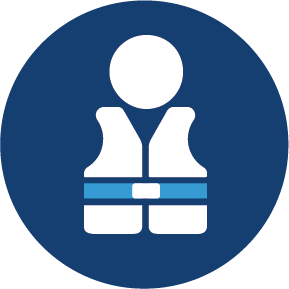 Junior Membership
$50/week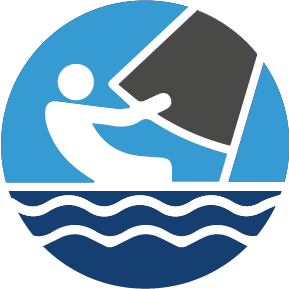 ICS Student Membership
$35/week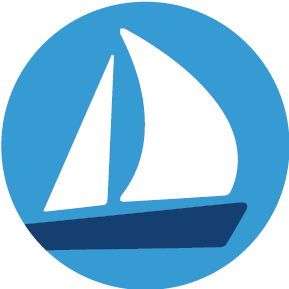 Adult Membership
$75/week