The BTB AppRoach
Big Tree Boating is a community sailing program offering classes for all students (ages 10 and older) and abilities, open to all residents and visitors of Islesboro. The program is designed to teach proper seamanship, respect for the water and a lifelong love of sailing.  
Class Descriptions and Other "How-To's"
The BTB instructional program runs Monday – Friday from the end of June through Mid-August. Lessons run in the mornings from 10:30 – 12:30 and the afternoons from 1:30 – 3:30. We do not offer lunch or any supervision outside of the lesson hours.
Boats are available for recreational sailing during the week and on Saturdays (call ahead for availability). BTB will close at 4 PM if no one is sailing. BTB is closed on Sundays. 
All sailors meet on Moseley Dock a few minutes before class starts.  If you are late, just wave to the instructors on the float and we'll come back for you.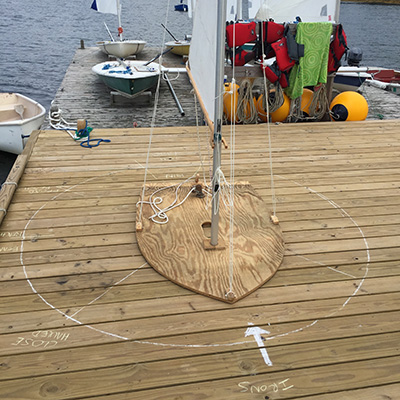 CREW
Introduction to Sailing
MORNING SESSION | 10:30-12:30
For novices or those who need to brush up on the essentials. Learn parts of the boat, the mechanics of rigging, how to trim sails and steer a boat, docking techniques, rules of the road, and safety on the water. At week's end, students should feel comfortable in a boat and be able to assist a qualified skipper in properly handling a boat.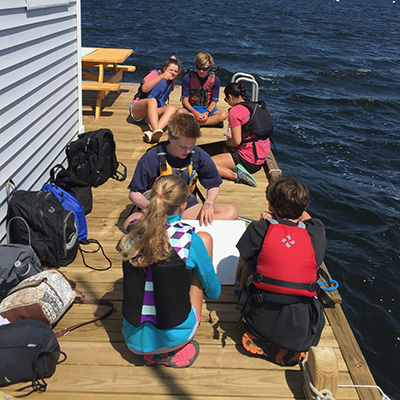 SKIPPER I
Intermediate Sailing
MORNING SESSION | 10:30-12:30
For those who have passed the Crew or who can demonstrate that experience and knowledge qualify them to participate. Students will improve skills, including effective sail trim, sailing a set courses, maneuvering in close quarters, and properly leaving and returning to a mooring or dock.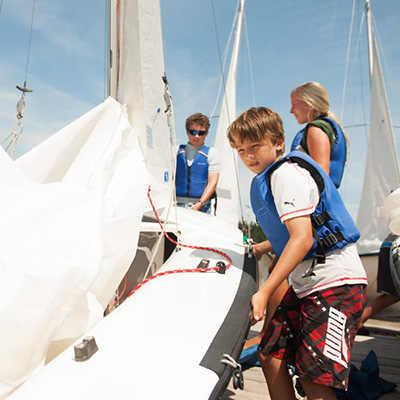 SKIPPER II
Beyond Intermediate Sailing
AFTERNOON SESSION | 1:30-3:30
Learn to sail a boat in a broad range of conditions.  At course conclusion, students should be able to handle a Mercury without an instructor and will be certified for recreational sailing.  When appropriate, students may learn to fly a spinnaker.  As appropriate, the elements of informal Mercury racing may be introduced as well as basic navigation skills
START YOUR DINGHIES
Intro to 420's and Lasers
MORNING SESSION | 10:30-12:30
An introduction to sailing Lasers and 420s, light and fast dinghies capable of  planing and requiring different rigging and boat-handling techniques. Lasers and 420's capsize frequently, but are self-rescuing.  Aspiring dinghy sailors should be prepared to get wet often and may wish to purchase wetsuits.  Ordinarily limited to those at least 12+ years old who have passed Skipper II or have equal accredit from another sailing program.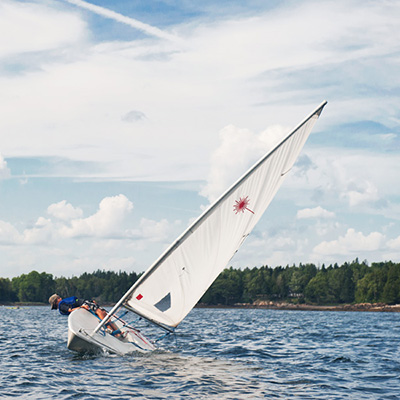 DINGHY Sailing II
Advanced Dinghy Sailing
AFTERNOON SESSION | 1:30-3:30
Those who have completed "Start Your Dinghies" upon recommendation of the instructor  will work on developing advanced skills in Lasers and 420s: roll tacks and jibes, planing techniques, how to use both spinnaker and trapeze. Ordinarily, students will have to take this class for at least two weeks before being qualified to sail the dinghies recreationally. Racing techniques and advanced skills are covered in weeks 2, 4, and 6. Races will be held in weeks 3, 5, and 7.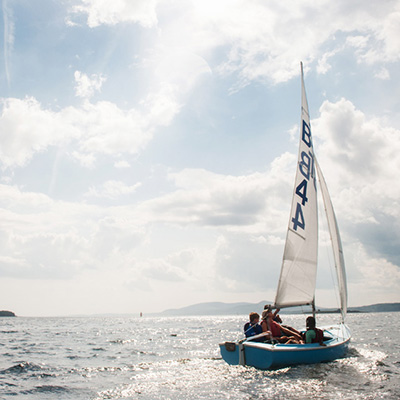 Recreational Sailing
Pick Your Poison
Mon, Wed, Thurs | 11:00 – 4:00
Tu 11:00 – 6:00 | Fri 11:00 – 5:30
Saturday | 1:00 – 5:00
Big Tree's fleet of sailboats is available for recreational sailing to qualified members who have demonstrated their ability to sail independently.
Register for an Rec & Racing Membership and sail all summer. You must call in advance to make sure we have a boat available.
BTB will close at 4:00 if no one is sailing.
Two Ways to Register
ONLINE:
Step One: Fill out the ONLINE REGISTRATION FORM (one form per sailor).
Step Two: Submit payment via PAYPAL or by check to: BTB P.O. Box 273 Islesboro, ME 04848.
ON PAPER:
Step One: Download the paper forms below (one form per sailor).
Step Two: Send forms with payment to BTB P.O. Box 273 Islesboro, ME 04848.
ALL FORMS AND PAYMENT MUST BE RECEIVED BEFORE A SAILOR CAN PARTICIPATE IN THE PROGRAM.
If you submit your registration more than 2 weeks in advance, you can assume that your registration is approved unless you hear from us. If you are registering closer to your start date, please email [email protected] after filling out our online forms.
If you have any questions, feel free to get in touch. We'll see you at Mosely's Dock!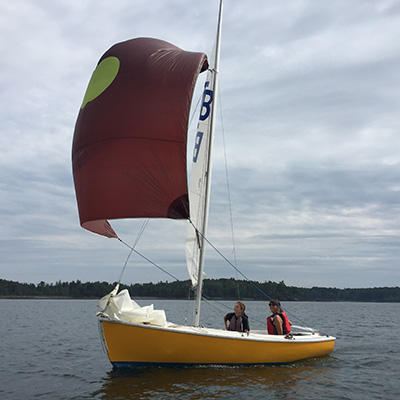 REFRESHER CLASS
Brush up on your sailing Skills
CALL OR EMAIL TO ARRANGE A TIME
Took a course a year or more ago and can't quite remember how to pick up a mooring or reef the sail?  Sign up for a brief refresher to bring those skills back into focus.  Late afternoon or weekend hours may be available.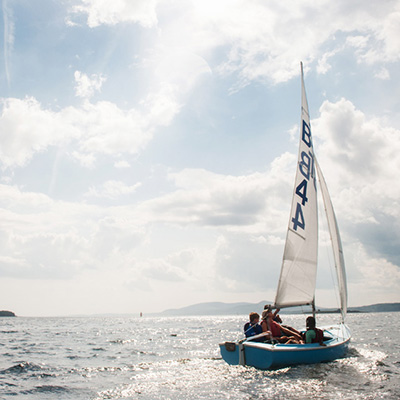 ADULT MIX n' MINGLE
An Annual tradition
MONDAY to THURSDAY  | 1:30-3:30 ( Weeks 3 and 7 only)
Intended for adults who have already passed Skipper II, BTB alumnae may bring new recruits to this class.  Mercuries are normally used, but the more adventurous may opt for Lasers or 420s.  A chance to make great progress and connect with new and old friends. Register for an Adult Membership on our registration form to participate.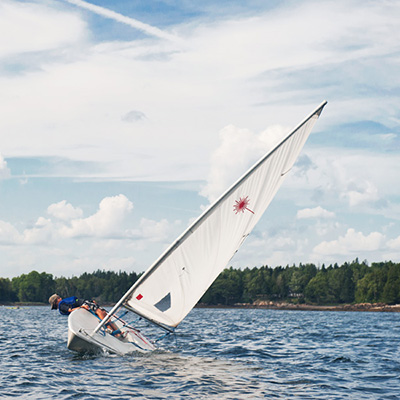 ADULT DINGHY RACING
2023 Season - 6 week series Starts july 4th
TUESDAYS  | 4:00 – 6:00 (Call or email in advance to register)
Intended for experienced sailors and BTB alumnae over 16, we are holding informal Laser and 420 races on Tuesday evenings in July and August.  Call or email before noon on Tuesdays to register.  We will do our best to give everyone a chance to race.  (207) 691-0197 or [email protected]
Must pass a competency check with an instructor prior to racing. Register for a "Rec & Racing Membership" to participate. 
MEMbership fees
 Big Tree Boating is committed to provided sailing classes at a low-cost to island residents.  Scholarships are available at every level. Cost should never be an obstacle to membership.
To apply for a scholarship, please send Katie Wuori an email with a request: [email protected].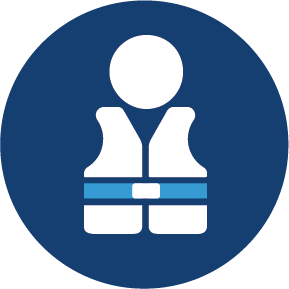 Individual Junior Membership
$160
Includes 2 weeks of instruction. Additional weeks of instruction at $80/week.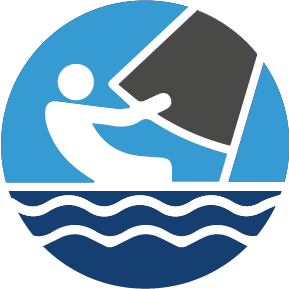 ICS Student Membership
$90
Includes 2 weeks of instruction. Additional weeks of instruction at $45/week.
ICS Intro Membership
$0
BTB is offering 2 weeks full-scholarship to ANY Islesboro Central School student who is starting BTB for the first time. Includes first 2 weeks of instruction.
Additional weeks of instruction are $45/week.